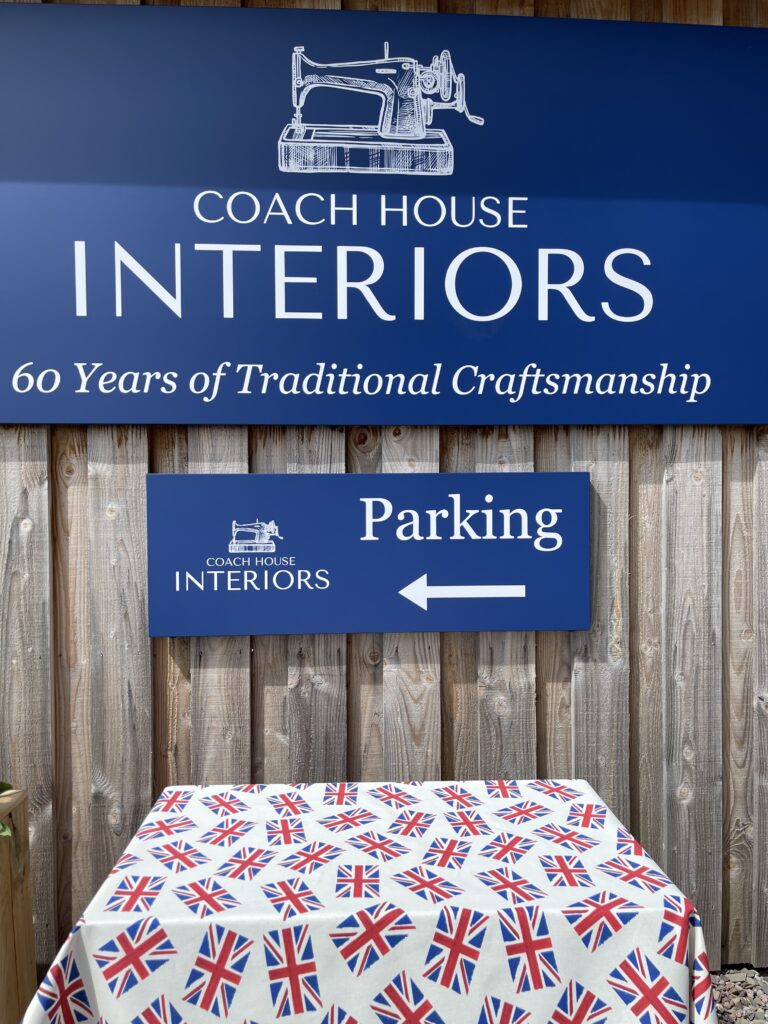 As the Bank Holiday draws to close and we are approaching the Coronation and an extra Bank Holiday this month, we are excited to announce our patriot Red, White and Blue Event, here at Bagley's Croft.
RED
All our Gift items will have 25% off their marked price.
Brilliant if you need a Birthday, Wedding or Anniversary present, a gift for a special friend or a treat for your own home.
We source all our gifts ' in-house' so we are confident you will love our selection.
We also stock Alex Clark, Wrendale and (exclusive to us in Herefordshire) Sarah Tuckey design cards.
WHITE We have an amazing amount of Remnanted fabrics and trims.
These range from 1 metre to 7 metres in length and are brilliant for any soft furnishing, crafting or interior projects.
Already greatly reduced from their original price, they will have a further 50% discount during May.
BLUE We pride ourselves on our eclectic range of stock fabrics, being one of the last dedicated Family Businesses in the soft furnishings industry to hold stock fabric, we look forward to showing you our unique collection.
Here in Brinsop we have over 150 rolls, so no matter what your project, taste or budget we have a fabric for you.
During our May event these will all be £10 per metre unless they are already in our Bagley's Bargains Zone at an unrepeatable price of £8.95 per metre.
If you're looking for something to brighten up your table, then we have a good selection of oil cloths in several designs.
These will all be £10 per metre during our event.
Running from Tuesday 2nd May until Friday 26th May we look forward to you at our 2023 May Event.If you have a soft furnishing project in mind, an event you need a gift for or you just want to pop by and visit our new location we are looking forward to showing you around
We will be closed for the Kings Coronation Bank Holiday Weekend.
From Friday 5th May 5pm and re-open Tuesday 9th May 9.30am.
COACH HOUSE INTERIORS

60 YEARS OF TRADITIONAL CRAFTSMANSHIP

Tel. 01981 500777

Email: info@coachhouse-interiors.com

Web: www.coachhouse-interiors.com

Opening hours
Monday – Friday 9:30am – 5pm
Saturday 10.00am – 2.30pm
Sunday and Bank Holidays Closed

Bagley's Croft,Brinsop.Hereford,HR4 7AT