We have moved to a lovely new premises, Bagley's Croft, situated in Brinsop, nr Credenhill.
Everything was successfully transferred, and we were up and running in a few days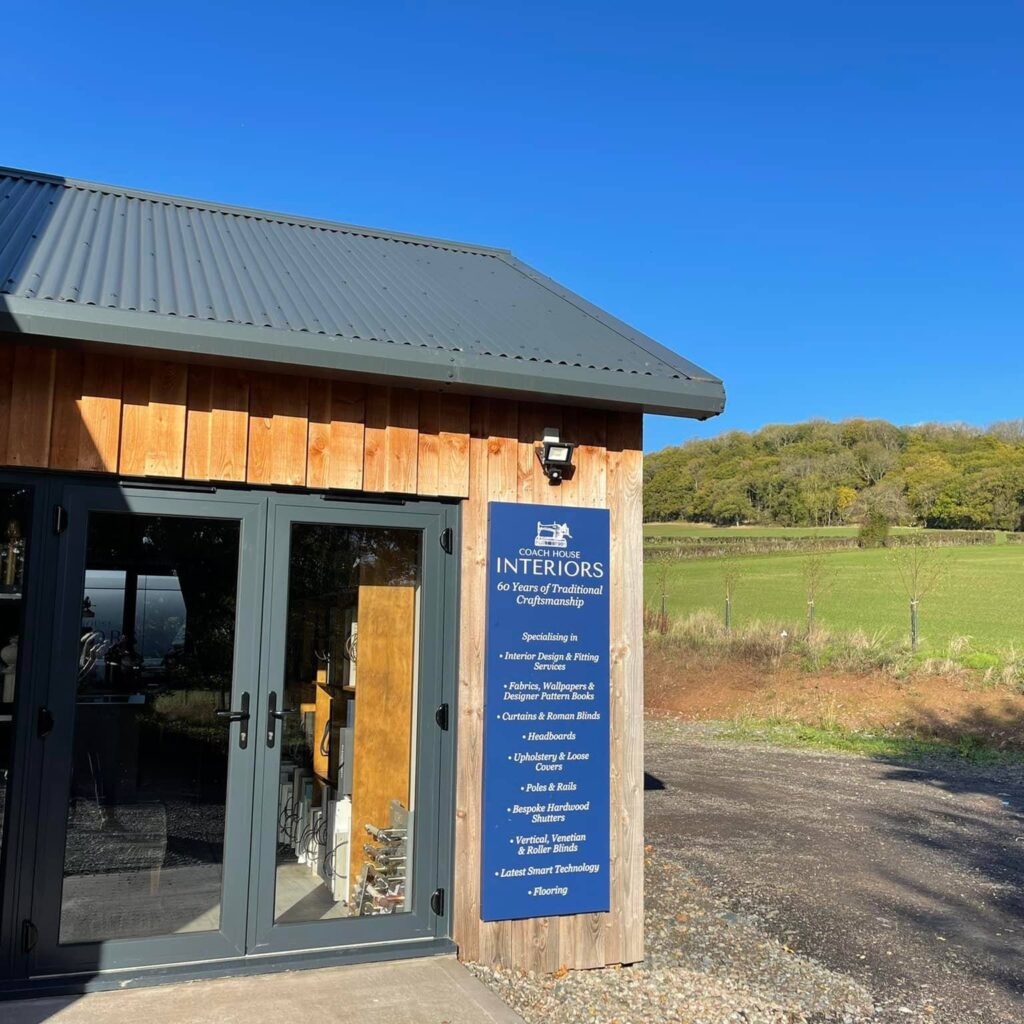 We have a dedicated pattern book room, a showroom and a lovely open plan workroom on-site.
Our showroom has plenty of lovely gifts, remnants and as the festive period is upon us, Christmas ideas.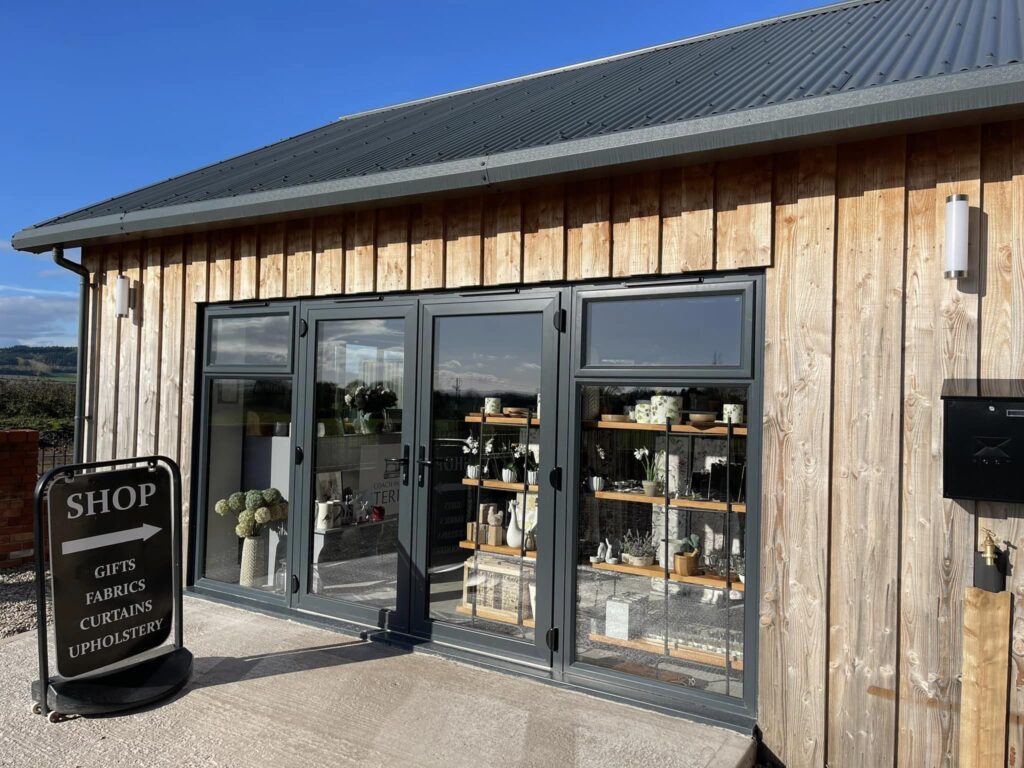 Here is some the work we have been installing recently at for our clients. As you can see it's no problem for us if you have triangular windows! Pop in to see us in Brinsop and view our complete bespoke shutter range, fabrics and discuss your specific requirements with our dedicated team.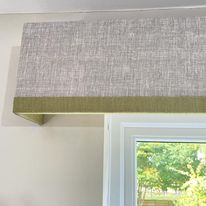 We look forward to welcoming you into our new showroom and discussing any soft furnishing or interior design project you have in mind.