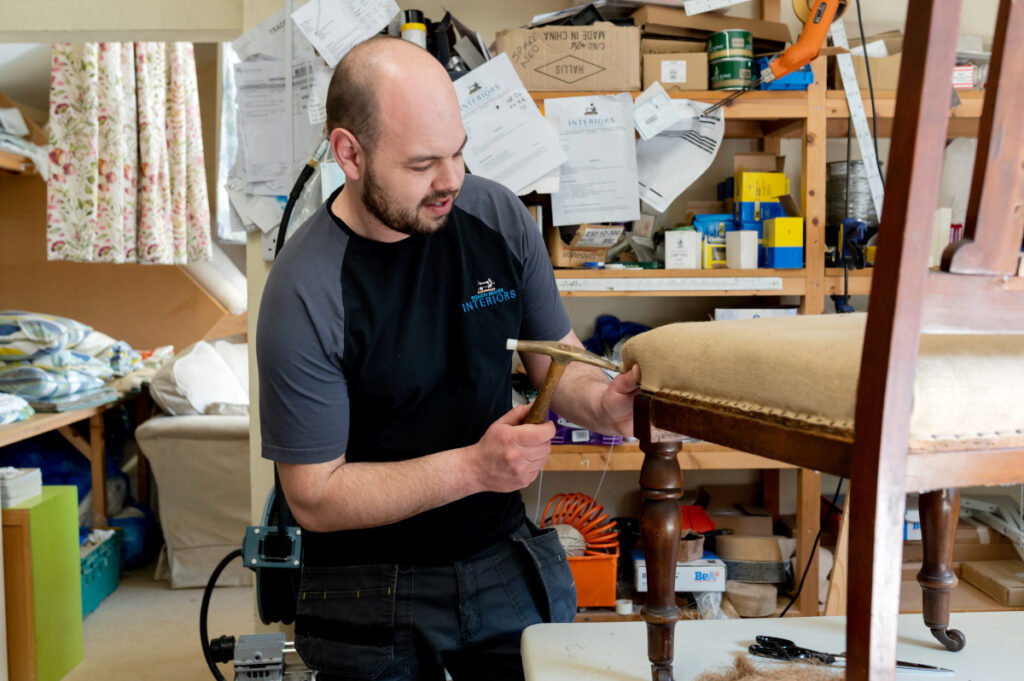 Tired, old furniture can be rejuvenated and brought back to life by using our re-upholstery specialists. This can mean recovering it or a total rebuild where the springs, cushions and fabric all need replacing. Our team can re-upholster a wide selection of items.
Our skilled assessment starts when a piece of furniture comes in. First it is stripped down, any unseen work becomes apparent once you get to the bare bones of the furniture. Then the rebuilding can begin.
The beauty of having a piece of furniture brought back to life with re-upholstery is that you can choose what fabric you desire. This makes it bespoke to you, ensuring no one else will have the same piece of furniture.
Furniture can be covered in loose covers. These are practical if you want to take the covers off and wash them, provided the fabric chosen is washable.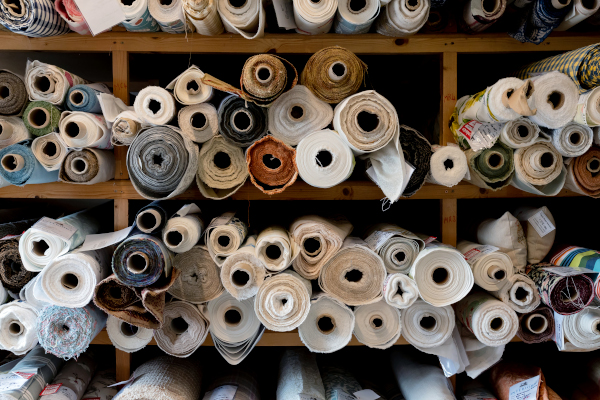 Shaped cushions can also be made for a variety of uses, window seats and boat seats are just a few.
Dining chairs that need a new seat can soon be spruced up by putting new fabric on the seat.
Re-upholstery can turn something that was tatty and old into something new and bespoke which will last for many more years to come.