The Coach House Interiors Team offer Hereford an Interior Design Service from start to finish and everything in between.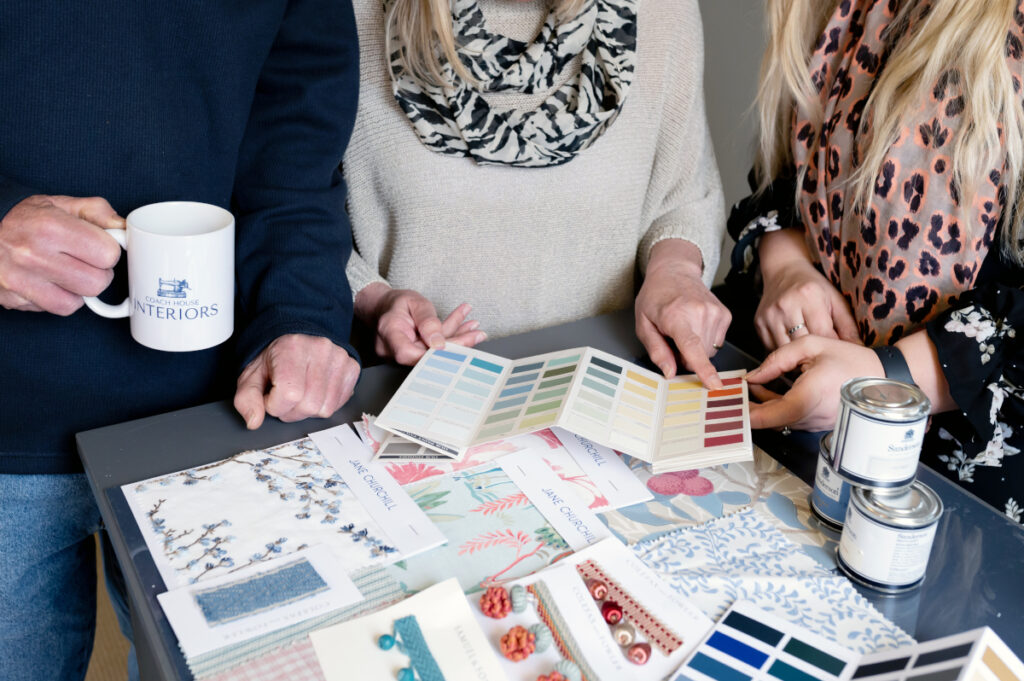 Offering advice on colour schemes, selecting fabrics and wallpapers, we provide you with mood boards for each room.
We can advise you on paint selection and we can paint some sample papers for you to put against your walls so you get a better idea of what the colour will look like in your room
Once you have made a decision on your colour scheme and fabric choices for curtains and blinds then we can start bringing everything together.
Our skilled craftspeople make your curtains and roman blinds in our Hereford work room. Update your old sofa or chair using your new colour scheme with our full upholstery service.
We can offer all the services you would need to make your house a home.
If you are moving or have just bought a new home and are in need of inspiration and advice then give us call or pop into our shop and have a chat with us. If you're looking for Hereford interior design services then contact us, there will always be someone who can help.