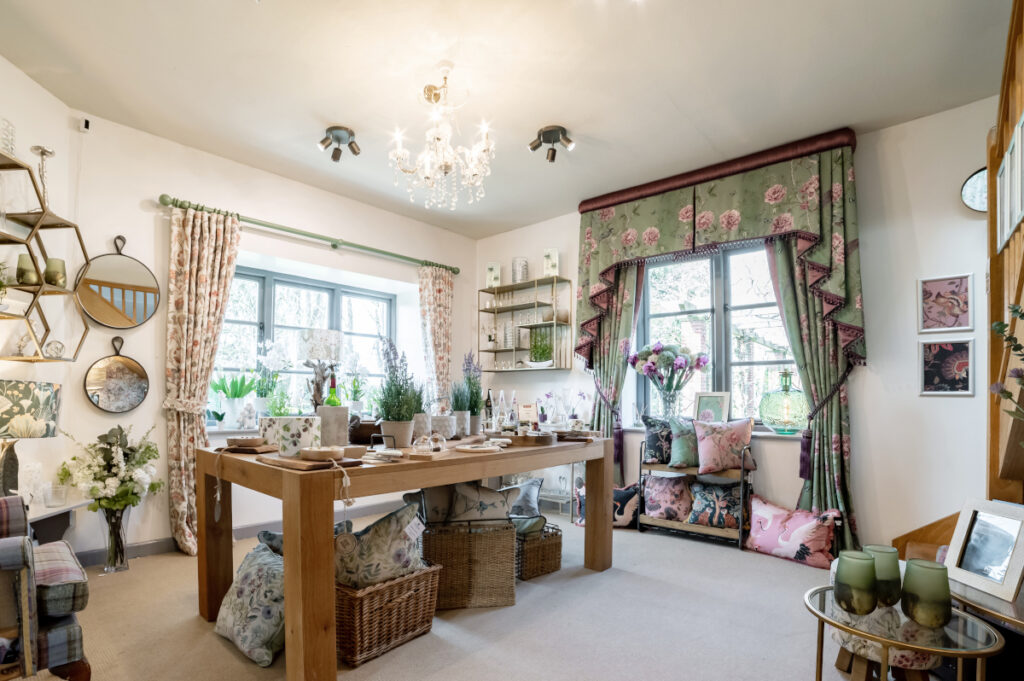 Making your home look and feel the way you want it to can be hard to translate from mind to real life. Whether your redecorating your home or holiday home it can be a daunting and long process. Sometimes all you need is a little bit of inspiration to get you started. Our interior design team have selected a few simple interior design ideas that you can steal for your home, each one will help to create the space of your interior dreams.
Contemporary meets traditional
Merge contemporary style with an understated tradition to create a sophisticated home space. Aim to incorporate some of the traditional elements of your home with modern features and accessories to create a balanced look. Select a neutral colour palette such as warm greys and muted beige tones to produce a sophisticated and timeless look. Complement this with contemporary pieces of wall art, striking chandeliers, or rustic wood furnishings to combine the two styles together. Or take this one step further and give a traditional piece a fresh coat of paint to give its new lease of life and make it on-trend again.
First Impressions Matter
One of our favourite home design ideas is to create a BIG impression with dazzling furniture and accessories. This is especially perfect for airy and light rooms to stand out even more and create a memorable impact. Acheive this in many ways, one sure-fire way is to choose bright pieces of furniture. Team these pieces with a range of other styles making them suitable for many homes and easy to place. Use this as an accent colour and choose a few matching accessories to create a seamless look.
Get Creative with your Space
Small spaces are cosy but can often be hard to work with, but it can be done with a bit of thought! Consider how to best optimise the space that you have available. Use an L-shaped sofa, trunks as coffee tables, hidden storage spaces, multiple mirrors, soft neutral tones, and pale furniture. There are a multitude of ways to maximise small living space and keep it bright and airy.
Lovely Lighting
Lighting is capable of creating the warmth and ambiance that we all want in our homes. It's a focal point of many interiors and one that should be considered. Opt for an industrial style tripod lamp, a contemporary glass table lamp or a traditional style element of lighting. Rest assured each will add an element of homeliness to your living space.
Warm Hues
One of our essential home design ideas is to choose a neutral colour with a warm tone to ensure that whatever style of furniture you go for, it will match. A gentle colour palette provides a soft backdrop for all your furnishings. This is especially perfect for teaming with rustic pieces to create a homely and cosy vibe that will never go out of style.