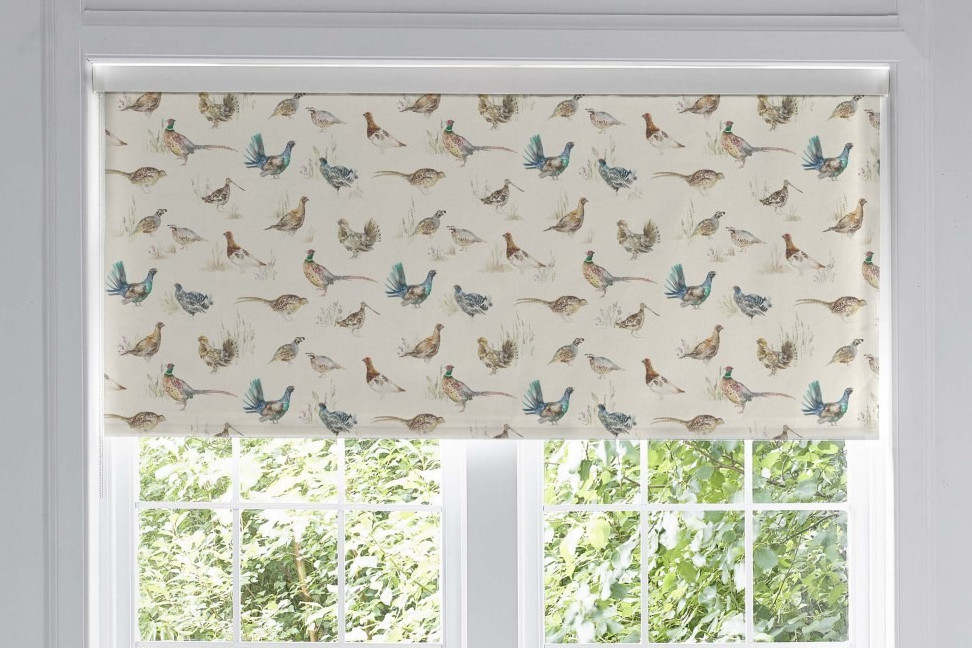 Voyage Softroll Blinds are a new evolution of roller blinds, featuring a selection of signature hand painted watercolour designs from the Voyage design studio. Soft cotton linen, combined with a three-pass blackout backing allows the original designs to look beautiful in your room even in direct sunlight. All the blinds can be trimmed to size making them suitable for all windows.
In our Herefordshire workroom we can also make a wide variety of bespoke blinds, including roller blinds, for all situations. See our blinds page for more details. We offer a blind fitting consultation service which includes a visit to your home to help with design ideas and measuring.
The sizes we have in stock are:
61cm wide x 170cm drop
92cm wide x 170cm drop
122cm wide x 170cm drop
152cm wide x 170cm drop
182cm wide x 170cm drop
The designs we have in-stock at the moment are:
Morning Chorus
Samui Bluebell
Hedgerow Linen
Arran Birch
Cademuir Silver
Gamebirds
The blinds are available in many other fabrics however these would need to be ordered in.
We also offer a cut-down service within the shop at an additional fee of £25.00 per blind.
If you're thinking of fitting your own blinds see our helpful page on measuring for blinds, this offers advice on measuring for blinds inside and outside the reveal.